The best sci-fi movies and TV shows to watch for Amazon Prime Day 2021
17 min read
Amazon Prime Day 2021 is nearly here, and if you're considering signing up for Amazon Prime, you'll also get access to the Prime Video streaming service, which may be a dream for sci-fi fans. Prime Day 2021 runs from June 21-22, which is next week. 
A veritable treasure trove of sci-fi is available to watch on the streaming service Amazon Prime: much is free to view with your standard subscription and even more is available if you feel like spending a little more. 
Amazon Prime Day 2021: The best space deals to watch
So you don't have to spend hours searching through thousands of movies and shows, we've compiled a list of the best sci-fi movies and TV shows currently available to watch for free with an Amazon Prime subscription. For now, we're going to focus on the best of what to watch that won't cost extra. 
Now, settle back and soak up some superb sci-fi from the safety of your sofa. If you're looking for other space deals this Prime Day, check out our best space deals for Amazon Prime Day 2021 on Monday.
Sci-fi movies
1) Armstrong
Synopsis: This dramatic, moving and insightful documentary tells the definitive life story of Neil Armstrong: from his childhood in rural Ohio, through aerial combat in Korea, to his first steps on the moon and the reluctant celebrity status that followed. 
Why you should watch: Even before Neil Armstrong became the first human being to set foot on the surface of an entirely different celestial body, he was a unique individual. This enlightening, high-quality documentary, in which Harrison Ford voices many of Armstrong's personal letters, tells the story of the man, rather than just focusing on the Apollo 11 mission. 
He was a laser-focused human being with an exceptional ability to keep his cool under very difficult circumstances. Not only was he an astronaut, but he was also a top-notch engineer and an extremely skilled test pilot. There's so much footage that we've certainly never seen before and when you compare this to say, the movie "First Man," it actually paints a more layered picture of this quiet but supremely capable human being.
2) Arrival
Synopsis: When a fleet of 12 giant alien spacecraft arrive and gently hover over different locations around the world, a linguistics professor (Amy Adams) must lead a team of investigators struggling to communicate with the extraterrestrial visitors. However, paranoia and distrust from different governments threaten to not only bring the world to war but also the destruction of the spacecraft themselves. It's a race against time to prove that the intent of these innocent and unaware aliens is not hostile before humankind does its usual thing. 
Why you should watch: "Arrival" is by far one of the most believable first contact stories in contemporary sci-fi cinema. The aliens are so alien, their concepts so utterly weird and wonderful; writers Eric Heisserer and Ted Chiang and director Denis Villeneuve created one of the most masterful alien encounter movies ever seen on the big screen because everything would be so totally different and difficult to comprehend. Strong performances, especially by Adams also go a long way to making this compelling viewing.
3) Barbarella
Synopsis: In the 41st century, astronaut Barbarella (Jane Fonda) has been assigned by the President of Earth to rescue renowned scientist Durand Durand (Milo O'Shea), who has vanished in the Tau Ceti region. He has invented the Positronic Ray, a powerful weapon that Earth leaders fear will fall into the wrong hands. Along the way, Barbarella has to deal with things like a machine that causes death by sexual pleasure, a lesbian queen who can make her fantasies take form in her "Chamber of Dreams" and a group of ladies smoking a giant shisha that dispenses "Essence of Man" by way of a poor victim imprisoned in its glass globe.
Why you should watch: This classic, campy 1968 movie, based on the comic strip by Jean-Claude Forest, is without a doubt the sexiest sci-fi ever made, it's an interesting reflection of the era, when the world was a bit more footloose and fancy-free. The special effects are actually quite impressive considering when this was made and it should be regarded as an iconic classic and an entertaining chapter in the history of science fiction. Treat yourself to an edible before you watch this, it'll make it much more entertaining.
4) Battle Beyond the Stars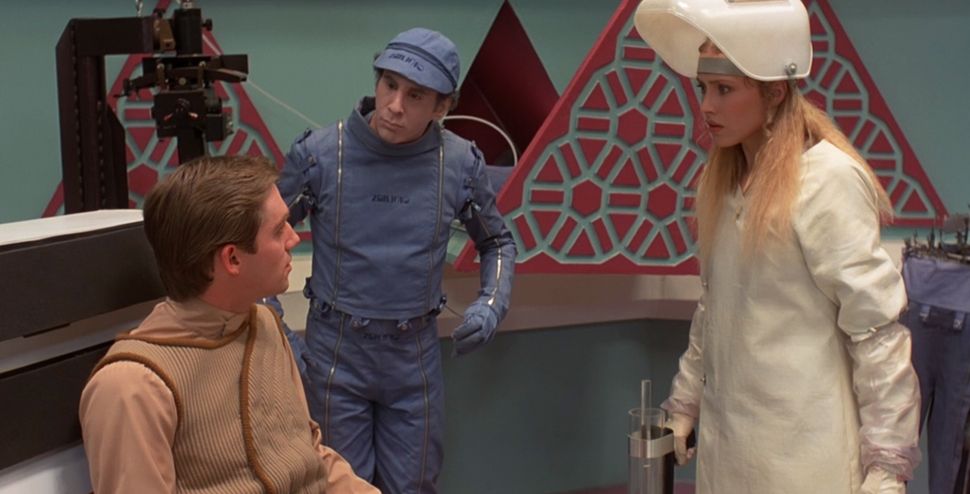 Synopsis: In what is to all intents and purposes "Seven Samurai" set in space, a young farmer, Shad (Richard Thomas) sets out to recruit a band of mercenaries to defend his peaceful planet, which is under threat of invasion by the evil tyrant Sador (John Saxon) and his army of Malmori mutants. Sador possesses a deadly "stellar converter" beam weapon on his formidable warship and threatens to use it if the people of Akira don't surrender to his rule. 
Why you should watch: This B-movie with a bigger budget than most has an important part to play in the history of sci-fi cinema. It launched the career of James Cameron, who was working in the art department and this is where he met his future production partner and wife Gale Anne Hurd, which resulted in "The Terminator" and "Aliens." Producer and director and B-movie maestro, Roger Corman, sadly had to use much of his budget just to pay overpriced stars George Peppard and Robert Vaughn, but the end result is still good fun, plus the James Horner soundtrack is great (this was his first major motion picture score).
5) The Blackout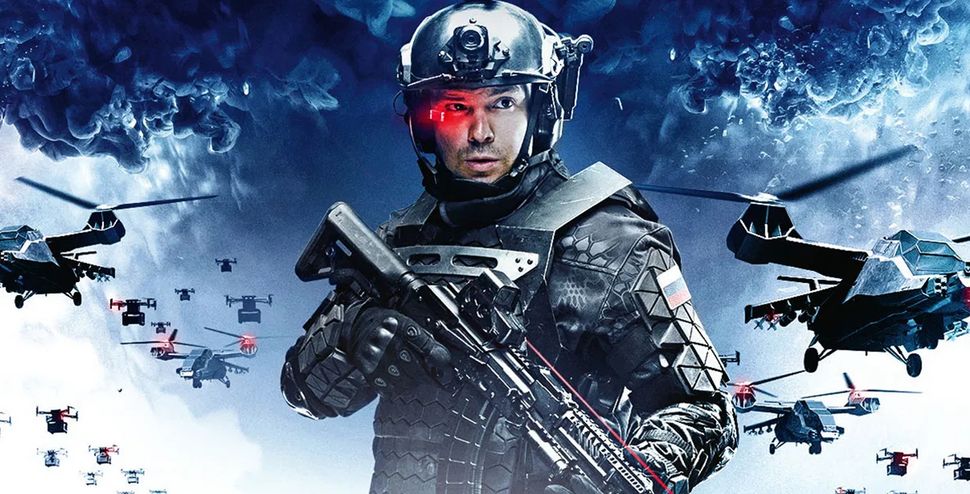 Synopsis: The Earth has been attacked by a mysterious force from space, but it's not like any attack you might imagine. The whole planet has been robbed of power and plunged into darkness; nothing works, anywhere — with the exception of a random circular area of eastern Europe, encompassing part of western Russia, southern Finland, Belarus and northern Ukraine. It turns out that the position of the Moon relative to Earth shielded this part of the world from the deadly energy weapon fired from far outside the range of lunar orbit. Now, as the actual alien invasion begins, military forces gather inside the "circle of life" in a desperate effort to save all life as we know it.
Why you should watch: This is a Russian indie sci-fi flick that is extremely enjoyable. It has high production values despite not having a blockbuster budget, the performances are good and an unusual story with a good twist at the end makes this a solid sci-fi movie worth making time for. 
6) The Adventures of Buckaroo Banzai Across the 8th Dimension
Synopsis: Adventurer, brain surgeon, rock musician Buckaroo Banzai and his crime-fighting team, the Hong Kong Cavaliers, must stop evil alien invaders from the eighth dimension who are planning to conquer Earth.
Why you should watch: This is a trip down Memory Lane. A far cry from the scale of today's movies, this is a must-watch for anyone whose age begins with a "4". It was a great idea and had the potential to be a successful, regular B-movie sci-fi character, the end credits even announced the forthcoming sequel, which sadly never came. An important part of 80s contemporary sci-fi pop-culture, this was referenced in "Ready Player One" and served as the inspiration for writer and director Wes Anderson and the end credit sequence of "The Life Aquatic with Steve Zissou". There have been numerous talks over the years and at one point Kevin Smith tried to make a TV series, but sadly that never came either. However, the Buckaroo Banzai IP is part of the MGM haul that Amazon acquired up when it recently scooped up the studio for a cool $8.45 billion. So fingers crossed we might get a reboot. Most importantly though, it's just great fun and the movie doesn't take itself too seriously, which is why it works. This also launched the sci-fi career of Peter Weller, who went on to star in "RoboCop" (interestingly also now owned by Amazon).
7) Futureshock: The Story of 2000AD
Synopsis: An incredible documentary about one of the lesser-known, yet most significant British contributions to contemporary pop-culture, the sci-fi comic 2000AD. Home to a universe full of action, adventure, aliens and anti-heroes, including Judge Dredd, Rogue Trooper and Strontium Dog, its impressive list of contributors includes Alan Moore, Neil Gaiman, Garth Ennis, Cliff Robinson and Brian Bolland. From the "Watchmen," "RoboCop," "Mad Max" and "Preacher" to Batman as we see him today, we owe the gutsy, gritty reflection of our world in modern storytelling to the men and women who have worked on 2000AD.
Why you should watch: The 2000AD universe is at least as big as Marvel or DC, it just hasn't been brought to the big screen in the right way yet. In fact, comics in the 70s in the US were all about wholesome heroes upholding the law and comics in the UK were all about dark, gritty stories packed with often quite gruesome violence. Many writers and artists on 2000AD found themselves tempted by higher salaries and migrated across the Pond, thus helping to reshape both the Marvel and DC universes into a precursor of what we have today. 
8) Runaway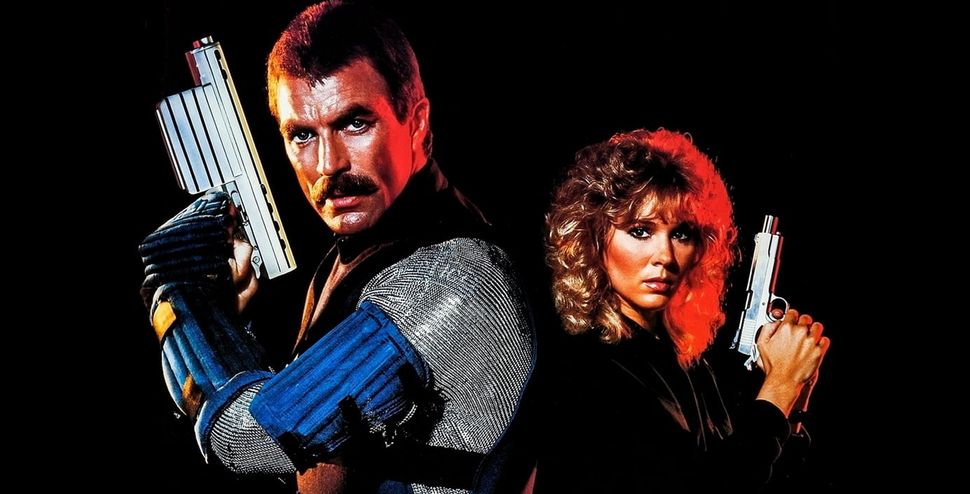 Synopsis: Set in the near future, robots are commonplace in society, in every home and working in factories and on farms. John Ramsey (Tom Selleck) works in a special division of the police department called the Runaway Squad that solely deals with malfunctioning droids. He and his new partner, Officer Thompson (Cynthia Rhodes) stumble onto the homicidal plot of an insane scientist (played deliciously by Gene Simmons) to create killer robots. 
Why you should watch: Still enjoying the success of "Magnum PI" on TV, this was an interesting move by Selleck and he carries it off very well. The 80s were an interesting testbed for sci-fi — and in fact Amazon has a number of classic examples available to watch — and this is fun, action-adventure romp, with some creative ideas. (It's written and directed by Michael Crichton.) Rather than simply being an overelaborate robot repair team, it seems every time a domestic droid malfunctions, it somehow threaten a human life. Simmons' evil scientist character also has a cool handgun that locks onto a target and fires target-seeking projectiles. 
9) Saturn 3
Synopsis: In the distant future, a husband-wife scientific team living on one of Saturn's moons to grow food for the starving Earth, have their isolation shattered when a certified psychotic member of the resupply mission murders and takes the place of the pilot scheduled to make the shuttle run. He brings with him Hector, the latest in the Demigod robot series: an eight-foot tall machine that he can directly interface with over a neural link. As a result of being connected to the mind of this utterly insane individual, the robot begins to take on his homicidal habits.
Why you should watch: This is bonkers sci-fi at its very best. We've mentioned before that the late 70s and early 80s was an interesting, experimental period in science fiction and this is a great example of the more out there attempts. Farrah Fawcett and Douglas Kirk star with Harvey Keitel playing the mentally unstable Benson masquerading as the murdered Captain James. 
10) Star Trek II: The Wrath of Khan
Synopsis: With the assistance of the Enterprise crew, Admiral Kirk must stop an old nemesis, Khan Noonien Singh, from using the life-generating Genesis Device as the ultimate weapon.
Why you should watch: This is not just the best "Star Trek" movie ever made, it's one of the best movies ever made, period. Based on the events of "The Original Series" episode "Space Seed" (Season 1, Episode 22), this movie brings out the very best acting from its star, William Shatner, as he contemplates old age and his role in Starfleet and gets walloped by a surprise attack from a long-forgotten foe. He even has to deal with being unexpectedly reunited with his estranged son. A brilliant story that doesn't rely on dazzling the viewer with unnecessary visual effects shows how starships should — and would — do battle. That, together with an incredible and moving score by the great, late James Horner, make this a must-watch.
Sci-fi TV shows
1) The Expanse
Synopsis: A police detective in the asteroid belt, the first officer of an interplanetary ice freighter, and an earth-bound United Nations executive slowly discover a vast conspiracy that threatens a rebellious Earth colony on the asteroid belt.
Why you should watch: It's highly unlikely you haven't heard of "The Expanse," the extremely good sci-fi show now on Amazon. It's currently on Season 4 and the fifth season wrapped principal photography not long ago. You can catch up on everything that happened in Season 1 to 3 here, and a lot happened. Seasons 1 and 2 were ever so slightly better than 3 and 4, but that doesn't in any way mean they're not worth watching. An incredibly complex and engaging plot runs throughout the show with outstanding performances from the cast, "The Expanse" has safely secured its spot among the TV sci-fi greats. 
2) Farscape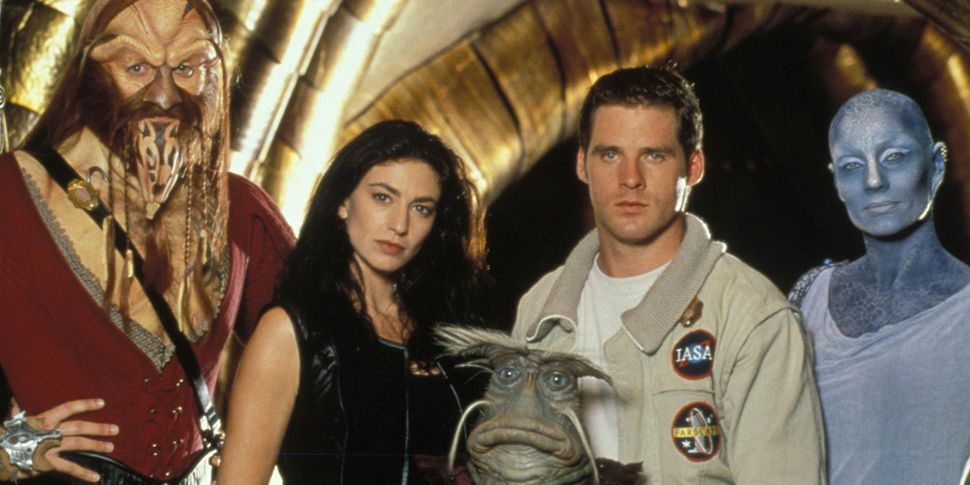 Synopsis: Thrown into a distant part of the universe, American astronaut John Crichton (Ben Browder) finds himself part of a crew of fugitives aboard a living, bio-mechanical spaceship called Moya.
Why you should watch: "Farscape" was unlike anything that had come before it; the show was bold, brilliant and a little bit bonkers. In a time where computer-generated VFX was entering a new chapter, "Farscape" relied heavily on practical effects, especially where alien creatures were concerned and the result was amazing. A solid cast of characters, some spaced-out plots, well-placed humor and (for the most part) good writing makes this sci-fi show extremely enjoyable. 
3) The Hitchhiker's Guide to the Galaxy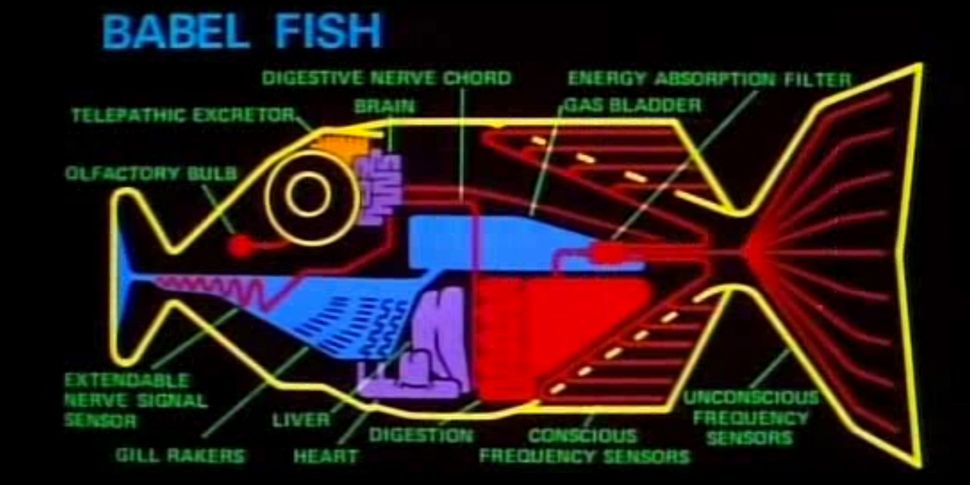 Synopsis: Arthur Dent and his friend Ford Prefect escape the destruction of Earth only to face incredible trials, tribulations and adventures through space and time.
Why you should watch: This one is a real treat. Made in 1981, this is still, tragically, the best adaptation that's been brought to either the big or small screen. The visual effects certainly haven't stood the test of time, but that's not why you're watching it; you're watching it because it shows beautifully how the relationship between Arthur Dent (Simon Jones) and Ford Prefect (David Dixon) develops. Rumor has it that Hulu is developing a new series, but we'll probably have to weather the storm before we hear anymore about that. 
4) Humans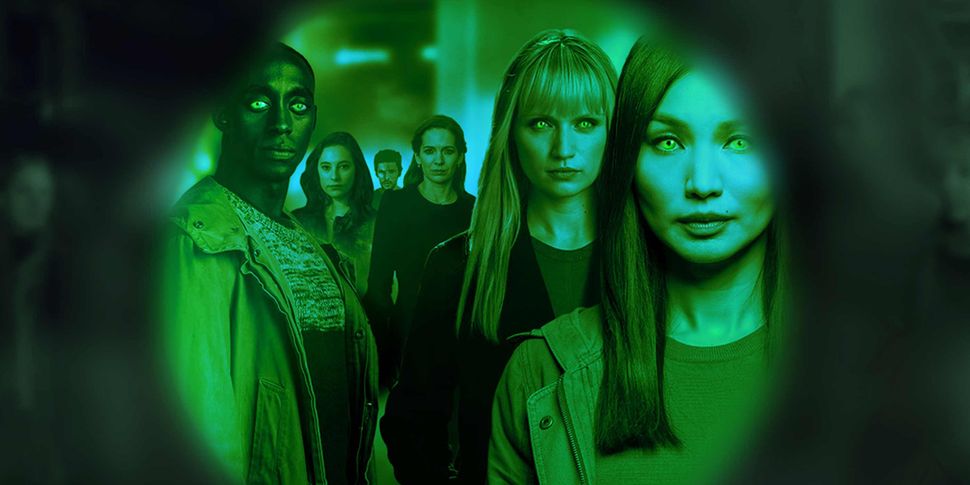 Synopsis: Set in a parallel present, the latest must-have gadget for any middle-class family is a "synth" — a technologically advanced, highly-developed robotic servant, eerily similar to its human equivalent. In the hope of transforming the way they live, one strained suburban family purchases a refurbished synth only to discover that sharing life with a machine has far-reaching and chilling consequences. 
Why you should watch: Based on the Swedish science fiction drama Äkta människor, this was an adaptation written by the British team Sam Vincent and Jonathan Brackley, that lasted for three, eight-episode seasons before it was sadly canceled. The concepts in this show aren't particularly groundbreaking, but what makes it compelling viewing is the quality of writing, high production values and stellar casting. It's a compelling analysis of human nature and our reactions to technology and it beautifully reflects so many issues facing us, in the real world, today.
5) The Man in the High Castle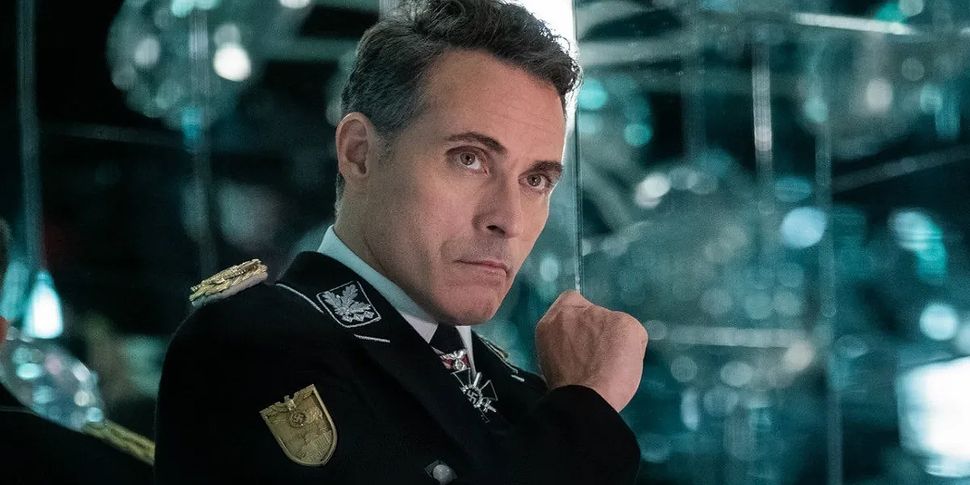 Synopsis: Loosely based on Philip K. Dick's novel, this alt-history story looks at what the world might look like if World War II had ended differently. In this dystopian scenario, the Axis powers won the war, leading to the U.S.A being divided into three zones: Imperial Japanese, Nazi and a buffer zone between the two. Despite the oppression, hope emerges when some mysterious cans of film turn up that seem to show a parallel world — and even more bizarrely, footage of different versions of the same people. A woman, Juliana Crain (Alexa Davalos) believes the films contain the key to freedom and is determined to find their elusive guardian — the man in the high castle.
Why you should watch: Alt-history is a difficult genre to perfect without descending into a cascade of clichés. If you're a fan, however, you should definitely check out the works of Harry Turtledove, a writer who nails it every single time. This show can be hard going at times and the Juliana Crain character can be extremely frustrating. That said, Rufus Sewell, who plays Obergruppenführer John Smith, is magnificent to watch. There are four seasons, and yes, the show does dip a little bit in the middle, but it picks up in the fourth season. Stick with it.
6) Star Trek: Deep Space Nine
Synopsis: Adventures abound for the crew of Deep Space Nine, one of the most important space stations in the Alpha Quadrant. Built by the Bajorans for the Cardassians and now under Federation administration, its location next to a vital wormhole makes it the center of all social and political interest in the region. 
Why you should watch: This was the second series to be set in the 24th century, with events that took place concurrently with those in "The Next Generation." But this was different — instead of a traditional starship setting, it took place aboard a space station. Despite arguably suspicious origins, "Deep Space Nine" quickly carved out its own identity. The Dominion War story arc is enthralling and this incarnation also paid more visits to the Mirror Universe than any other "Trek" series. 
7) Star Trek: Enterprise
Synopsis: Long before there were fleets of starships, there was just one — the Enterprise NX-01, humanity's first warp 5 capable starship. The crew of this historic vessel tentatively steps forth into the unknown and begins to explore the galaxy and seek peaceful relations with alien races. 
Why you should watch: This was the first new "Star Trek" show to be a prequel to "The Original Series" and contextually set in the past, which is refreshing. "Enterprise" is, without question, the most underrated "Star Trek" series and it was tragically canceled before its time was due. There were no magic wands that could fix warp engines, we saw the regular need for environment suits and the use of transporters was kept to an absolute minimum. It was a back-to-basics "Trek" and, consequently, it was extremely effective. Some of the very best episodes of any "Trek" are in "Enterprise," including the augments story arc and by far the best visit to the Mirror Universe in "In a Mirror, Darkly" (Season 4, Episodes 18 and 19).
8) Tales From the Loop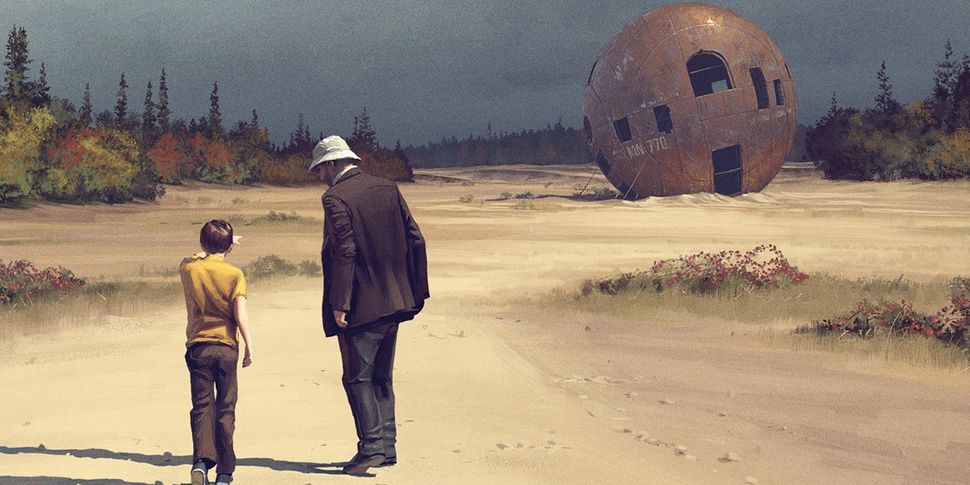 Synopsis: A small backwater town has a scientific research facility built underneath it, exactly the Large Hadron Collider at the CERN facility that lies on the Franco-Swiss border near Geneva, Switzerland. But the people of this town experience all kinds of weird events and strange phenomena. Each episode follows one townsperson, or a particular group of townspeople, and their experiences with "the loop."
Why you should watch: What an incredibly brilliant idea. Why wouldn't a super-accelerated particle smasher designed to uncover the mysteries of the universe not create super-weird events and interdimensional portals?! The premise of this show is quite possibly one of the most simple and effective we've ever seen. Using the existing notion of a sub-atomic research facility, which we're all already familiar with, as a frame for a "Twilight Zone"-style, "X-Files"-esque, episodic show featuring stories about the "strange and unexplained" is genius. Strong writing and exceptional casting make the week-by-week adventures of the fictional town of Mercer, Ohio addictive viewing.
9)  Thunderbirds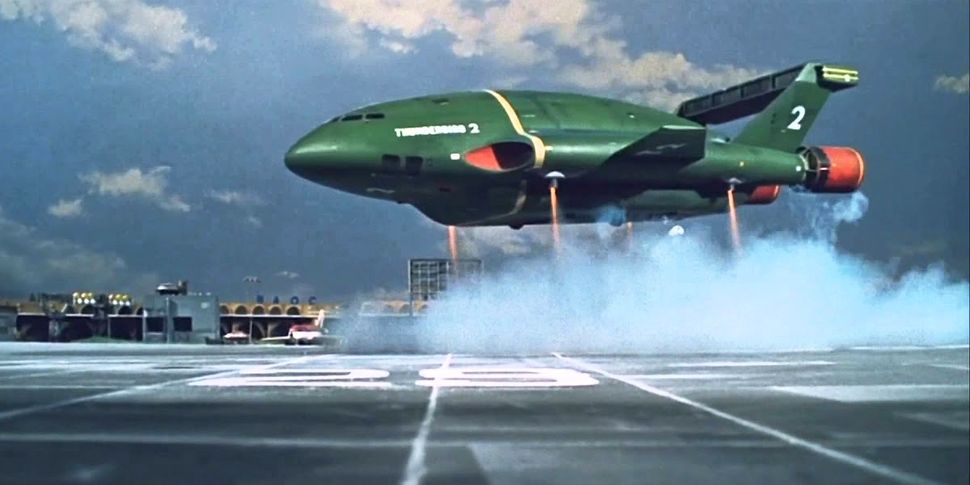 Synopsis: In the near future, a billionaire philanthropist has used his extensive knowledge, resources and wealth to create a non-profit, independently operated rescue organization. Using specifically designed, technologically advanced vehicles, including two supersized aircraft, two space vehicles and a submarine, the father — Jeff Tracey and his five sons, Scott, John, Virgil, Gordon and Alan — constantly monitor events around the world and then selflessly rush to the scene, wherever it might be, to save lives and avert total disaster. 
Why you should watch: The man behind "Thunderbirds," Gerry Anderson, also gave the world "Space: 1999," "UFO," "Captain Scarlet" and "Space Precinct." Some of his shows were live-action and others, like "Thunderbirds," were made using puppets. This was done largely to make the demanding special effects scenes possible and as a result, this show features some of the very best model work ever seen on either the large or small screen. The original "Thunderbirds" show is a classic and should be enjoyed as such. If only Elon Musk or Jeff Bezos had watched this show growing up; surely this be more effective than some lame tunnel linking Vegas to Los Angeles that no one asked for?
10) Upload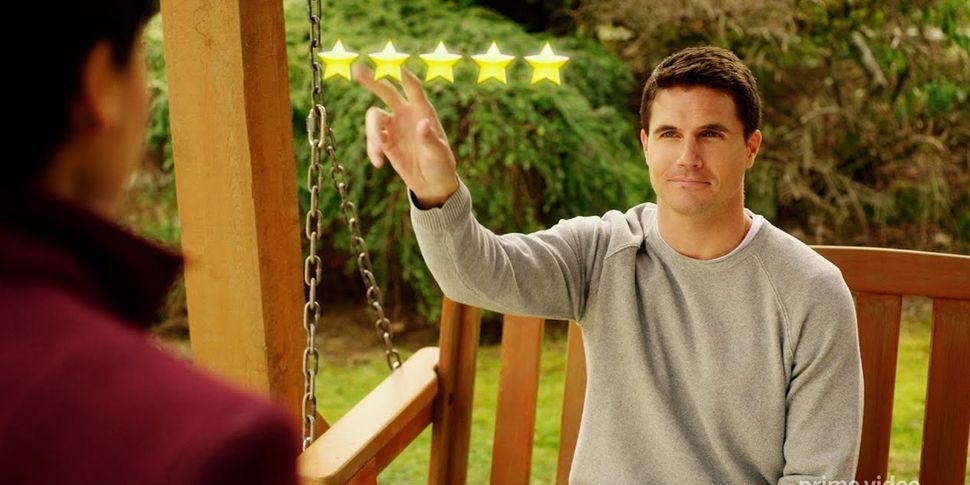 Synopsis: When a computer programmer Nathan Brown (Robbie Amell) dies prematurely, his socialite girlfriend pays the expensive fee to have his consciousness uploaded to the exclusive Lake View resort for the recently deceased. However, depending on what she chooses to accept to pay for, he finds some simple elements of his life are restricted. As Nathan adjusts to digital heaven, he begins to develop feelings for his customer service representative in the real world, Nora (Andy Allo). She is struggling with the pressures of her job, her dying father who does not want to be uploaded and her own growing feelings for Nathan while slowly coming to believe that Nathan was murdered.
Why you should watch: "Upload" was with a doubt one of the highlights of last year; creator Greg Daniels ("Parks and Recreation," "The Office") did a phenomenal job of creating a believable, dark comedy, set in the very near future, with so many worryingly realistic plot elements. Add in characters that you quickly become invested in and this is an enjoyable, addictive and thoroughly amusing must-watch show. Principal photography wrapped on the second season not long ago — Amell posted a message on Instagram with the cast of the show, but there's no word yet on when it will air.
So there you have it! A look at our 10 picks for the best sci-fi movies and TV shows on  Amazon Prime. You can sign up for Amazon Prime here. After the 30-day free trial, a subscription costs $12.99 per month or $119 for the year.
Follow Scott Snowden on Twitter. Follow us on Twitter @Spacedotcom and on Facebook.