The top space stories of the week!
5 min read
NASA published incredible audio and video footage from its latest Mars rover, the European Space Agency makes a call for astronauts with disabilities and the dinosaur-killing space rock may have come from the edge of the solar system. These are some of the top stories this week from Space.com.
NASA releases unprecedented views of Mars. 
On Monday (Feb. 22), NASA released astonishing footage of its latest Mars rover landing onto the Red Planet's surface from multiple angles. Cameras captured the Perseverance mission's landing onto Jezero Crater on Feb. 18, 2021. Some of the incredible details include an skyward view of the Martian sky, dust billowing across the planet's surface and a skydiver-esque view of the Martian terrain. 
Full story: Watch the Perseverance rover land on Mars in this epic first-of-its-kind video
See also: Perseverance rover snaps gorgeous HD panorama of Mars landing site
Plus: Where to find the latest Mars photos from NASA's Perseverance rover
Listen to the Martian wind in a new NASA audio clip. 
Two days after landing on Mars, an instrument aboard NASA's Perseverance rover captured 60 seconds of the planet's wind. NASA made the audio from Feb. 20, 2021 public during a Monday (Feb. 22) press conference. Perseverance carries a microphone that is built into the SuperCam instrument, but the audio recently released comes from an off-the-shelf commercial mic. 
Full story: Listen to the Mars wind blow in these 1st sounds from the Perseverance rover
See also: The first helicopter on Mars phones home after Perseverance rover landing
NASA hid a secret message into its Mars parachute. 
Internet sleuths decoded a message that NASA hid within a parachute it sent to Mars. The red and white pattern of the parachute, which assisted the Perseverance rover to land on Mars' Jezero Crater on Feb. 18, 2021, secretly inscribed the phrase "Dare mighty things." Internet sleuths used camera footage of Perseverance's upwards-facing camera footage from the rover's descent to study the parachute. 
Full story: Internet sleuths solve secret message on Perseverance rover's Mars parachute
European Space Agency calls for astronauts with disabilities. 
The European Space Agency (ESA) announced its first call for astronauts in over a decade, and it now is open to candidates with physical disabilities.  ESA Director General Jan Wörner revealed during a recent news briefing that ESA is aiming to bring its first "parastronaut," or astronaut with physical disabilities, on board, according to SpaceNews. New ESA astronauts could fly for short missions to destinations like the International Space Station, or on longer flights as career astronauts. 
Full story: European Space Agency announces call for 'parastronauts' with disabilities
Cancer survivor joins private Inspiration4 spaceflight later this year.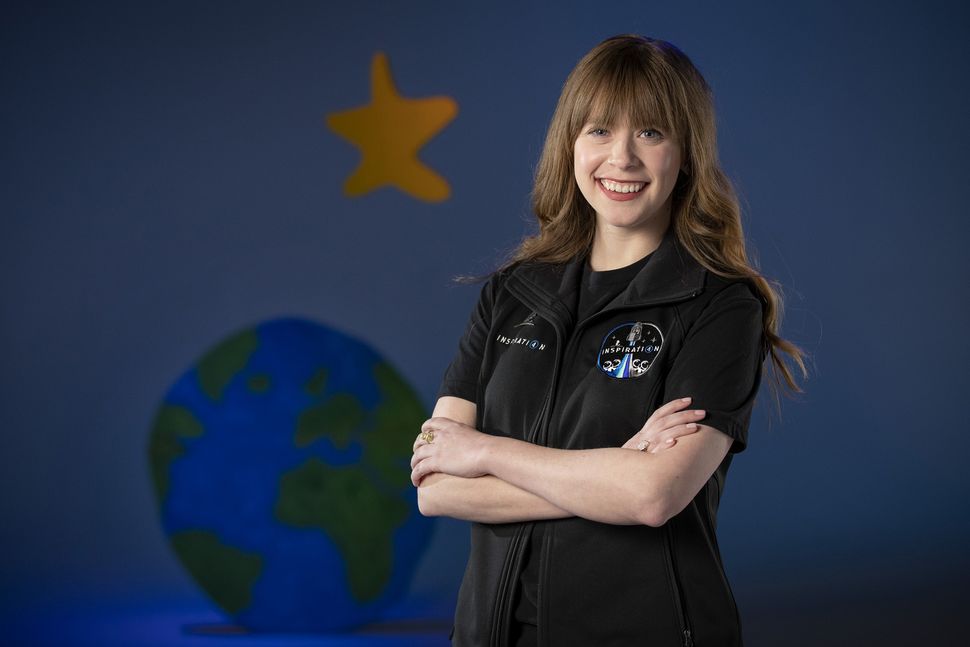 Hayley Arceneaux, a physician assistant at St. Jude Children's Research Hospital in Memphis, Tennessee will join the private Inspiration4 spaceflight that will launch later this year. Arceneaux may become one of the youngest people to fly into space, and would also become the first person with a prosthetic body part to go to space. The 29-year old is a survivor of childhood bone cancer. 
Full story: Childhood bone cancer survivor joins private Inspiration4 spaceflight on SpaceX rocket
See also: These 2 NASA astronauts will fly on SpaceX's Crew-4 mission to the International Space Station in 2022
Plus: Apollo 13 astronauts statue touches down at Space Center Houston
S.S. Katherine Johnson docks at the space station.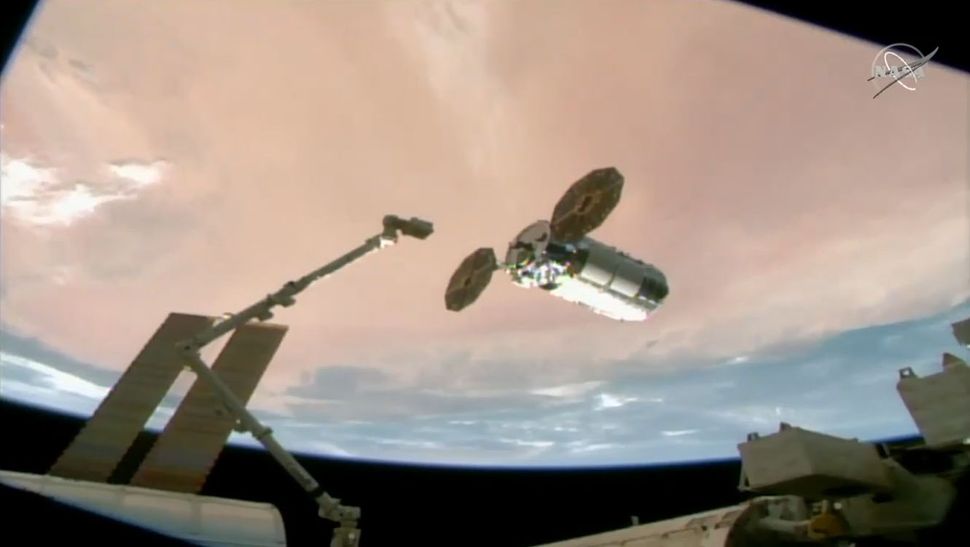 On Monday (Feb. 22), a Northrop Grumman Cygnus NG-15 cargo ship named after "Hidden Figure" Katherine Johnson docked at the International Space Station (ISS). The spacecraft brought experiments and supplies weighing more than 8,200 lbs. (3,719 kilograms) to the space lab, where Expedition 64 astronaut and flight engineer Soichi Noguchi, of the Japanese Aerospace Exploration Agency, caught the spacecraft using the ISS's robotic Canadarm2.
Full story: Cygnus cargo ship honoring 'Hidden Figure' Katherine Johnson arrives at space station
See also: Northrop Grumman Antares rocket launches Cygnus cargo ship to space station for NASA
China's Mars mission lowers its orbit.
China's Tianwen-1 spacecraft is currently in Martian orbit to prepare for a rover landing. On Tuesday (Feb. 23) Tianwen-1 got one step closer to its final descent when it performed a burn to trim its distance from Mars' surface. The new orbit will allow the orbiter to capture sharp images of the targeted landing site.
Full story: China's Tianwen-1 lowers its orbit around Mars to prepare for rover landing
NASA delays hot-fire test of megarocket core stage. 
NASA's moon-bound megarocket, the Space Launch System (SLS) is facing another testing delay. NASA said on Monday (Feb. 22) that it was reviewing the performance of a valve in the rocket's core stage, which forced the space agency to delay its second hot-fire test. The first hot-fire test took place on Jan. 16, but ended after just 67 seconds instead of the planned eight minutes. 
Full story: NASA delays 2nd test fire of SLS megarocket booster due to valve issue
New study throws a wrench in the idea of Planet 9.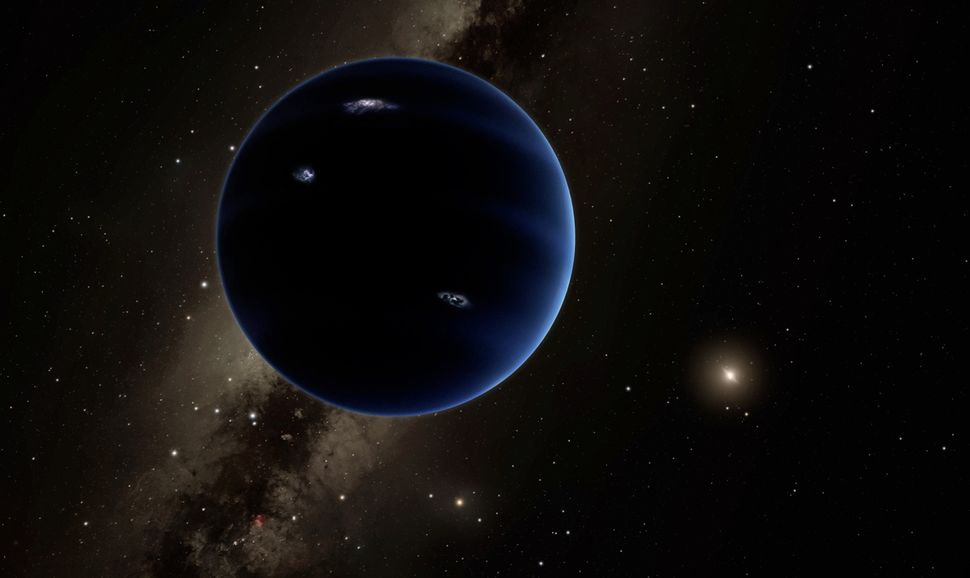 The solar system is a big place, and some astronomers have thought it possible that an unseen ninth planet is taking trips around the sun along with all the other planets we know about. A new paper argues, however, that the gravity source that astronomers thought could be the evidence for Planet 9 was actually created by a group of space rocks. 
Full story: Planet 9 probably doesn't exist, new paper argues
Dinosaur-killing space rock may have been a chunk from a comet. 
It's commonly known that a space rock hurtled towards Earth and killed off the dinosaurs approximately 66 million years ago. But a new study suggests that the object was a chunk from a comet, and not an asteroid. The icy body may have come from the Oort Cloud at the outer edge of the solar system. 
Full story: Dinosaur-killing space rock may have originated at the edge of the solar system
Follow us on Twitter @Spacedotcom and on Facebook.